Your Personal Chef
Never think about what to make again. Get recipes you can make right away with the ingredients you already have. Less grocery store trips, less time wasted.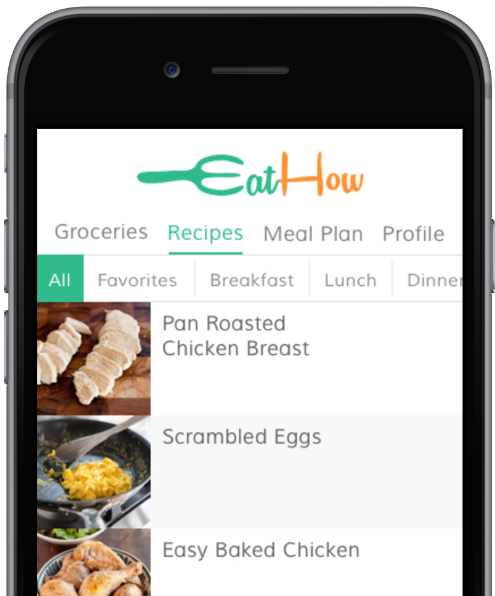 Smart Grocery Shopping
Don't just guess when you buy groceries. EatHow makes smart grocery shopping recommendations that complement the food you already have and reduce food waste.
Cooking for Newbies
You'll only find easy, straightforward recipes. Nothing a beginner couldn't do.